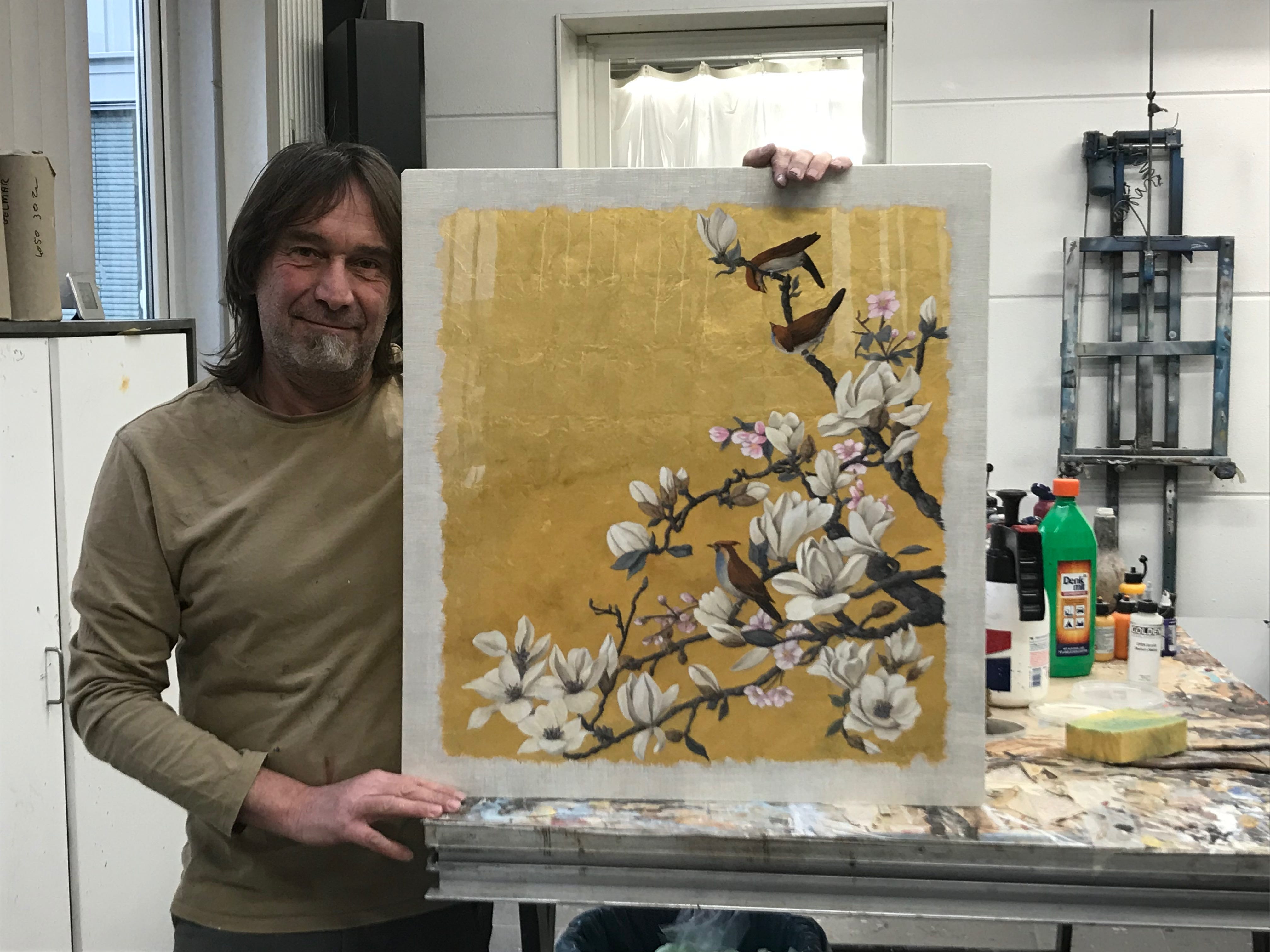 One fine day sometime in the mid-70s, my eyes fell on the tank of a motorbike. It was designed with an elaborate and individual airbrush that inspired me because of its colour combination and technique. After intense contemplation, the design haunted my memory in the following days, so that I finally couldn't help but buy an airbrush set for beginners. As if by magic, my evenings at work turned into evenings in my father's garage, where I spent hours enthusiastically trying out, spraying and studying with my friends.

The first test runs on my own moped were quickly followed by designs on the motorbikes of friends and acquaintances. So I pursued my hobby as a sideline for a few years. As the demand increased and I experimented every free minute with colours, home remedies and chemical substances for even more unusual designs, I toyed with the idea of turning my hobby into a profession. After a few doubts, I was finally an auto-dictator who liked the lifestyle of an artist but couldn't quite imagine it all either, I took the plunge and officially registered as an artist in 1986. The airbrusher "Manne Gelmar" was born.

In the beginning, I worked in a communal workshop where I was the only one left in the early 90s and thus had more space and peace. As the years went by, I was joined by co-workers who helped me with painting jobs in the motorbike scene and with wall painting in discos and on trucks. I owe it to my wife Claudia, who was already unable to see the bureaucratic chaos of an artist in the beginning, that I was spared many inconveniences through her performance in the office and that I could and can throw myself fully into my artistic existence. In the course of time, commissions developed in vehicle, furniture and industrial painting, which were mainly carried out by my staff and still are today. In the mid-nineties, due to a friendly relationship with my paint supplier, who was always interested in the unusual methods behind my orders, I had a job that was not exactly an everyday occurrence. I found myself painting a full can of ravioli. He had asked me to paint something "unusual" and "three-dimensional" in a "wood look", I didn't think much of it, sprayed it as if it were burl wood and gave it to him polished to a high gloss.
Shortly afterwards, I received an order from an aviation company that dismantles aircraft to spray or paint the inside of an aircraft door (plastic) in a wood look. A door became doors and doors became showers, washbasin tops, tables and entire aircraft interiors. Each order was a unique piece, always different in terms of design, resilience and technology.

As I once did with my friends' motorbikes, I now individualised designs for aircraft interiors. Whether horn, wood or stone look, also gold leaf, silver and platinum, as well as free lacquer design are among the works I still experiment with today. For 25 years now, my collection of colours, means, materials and experience in this field has grown and grown, and yet every single commission manages to awaken my enthusiasm and my willingness to experiment. Apart from the work itself, this is of course also due to my designer colleagues from aviation, to whom I owe many exciting challenges (some of which I thought were impossible) and whose new ideas I look forward to in the future. Because even though it can be stressful at times, thankfully I still feel like I'm standing in my mom and dad's garage pursuing my hobby - even if it's my own studio now.